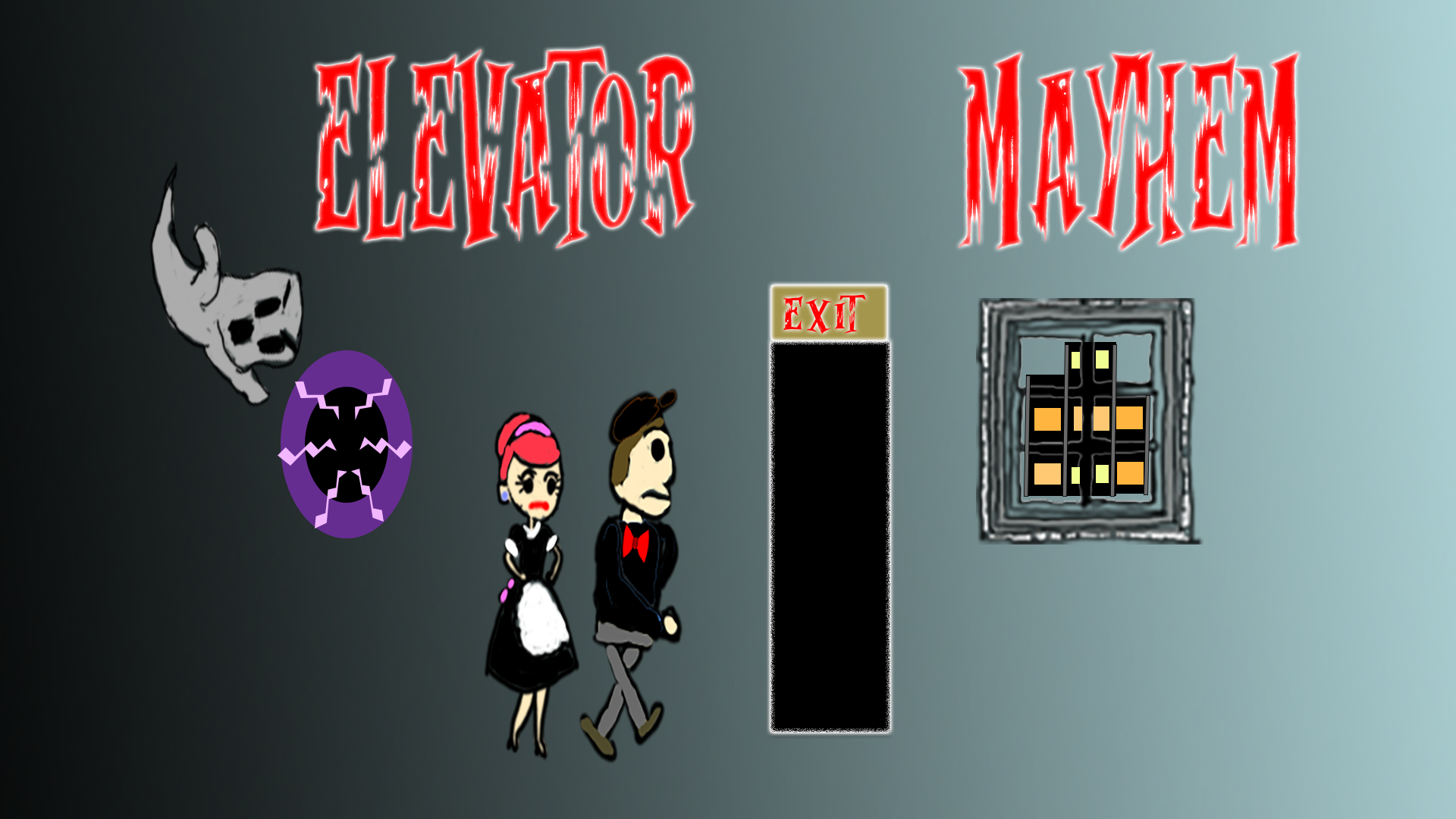 Elevator Mayhem
A downloadable game for Windows
Story Plot
Like any other college kid just getting out of college, you have got to do what you have got to do. Such is the life of Sam and Sara, two recent college graduates that get a job as a janitor. What could go wrong, right? Does it not seem simple enough?
Unfortunately... the building they work at is no ordinary building. It is in fact... CURSED! Our young heroes find this out too late. So the only question is....
Will you survive and make it to the exit? Or be forever damned?!

Only you will know the answer to that question...
In this exciting 2D platformer, you will play as Sam and/or Sara and you must guide them safely to the exit. However, remember that appearances can be deceiving, so some exits may not actually be exits.... While you try and figure that out, you must also avoid the angry spirits, who are trying to get you to join them! Run for your life as you manuever left and right and jump over wormholes and shadow balls. There is no turning back now...

KeyBoard Controls:
Controls in Elevator Mayhem are very simple.
Player 1 (Sara)
Movement:
Left Arrow Key to move left
Right Arrow Key to move right
L button to Jump
Player 2 (Sam)
Movement:
A button key to move left
D button key to move right
R button key to Jump
Objective
The object of the game is to make it to the correct exit while avoiding the obstacles. Each level will have their own additional set of obstacles to differentiate it from the last. The correct exit door will be glowing; this is where you need to make it alive to.
Future of this Game
Elevator Mayhem is still a work-in-progress; that is, we intend to keep working on the game in the future.
Credits
Dominic Mercado - Script
Gerardo De Leon - User Interface
Jamie Velez - Artist